What is "1917. Free history"?
"1917. Free History" is a project that enables participants to find out about the history of 1917 from those who lived during this defining moment of twentieth century history.
The project consists entirely of primary sources. It includes not a trace of invention. All the texts used are taken from genuine documents written by historical figures: letters, memoirs, diaries and other documents of the period.
"1917. Free History" is a serial, but in the form of a social network. Every day, when you go onto the site, you will find out what happened exactly one hundred years ago: what various people were thinking about and what happened to each of them in this eventful year. You may not fast-forward into the future, but must follow events as they happen in real time.
"1917. Free History" is a way of bringing the past to life and bringing it closer to the present day. It is a way of understanding what the year 1917 was like for those who lived in Russia and in other countries. We have scoured archives and storerooms for texts, photographs and videos, many of which have never seen the light of day before.
The project is the work of a team of journalists, experts, designers, animators and illustrators.
---
How does it work?
Our main aim is to make history popular – to bring a multitude of voices from a diverse array of historically significant figures to as wide an audience as possible. That is why we do not always observe all those standards which are normally considered inviolable in serious scholarship.
We shorten texts to make them more readable. However, we never change the words or the sense of what has been written
Next to each entry, users will find a link directing them to the original document from which it was taken.
---
Project Team
Mikhail Zygar – project author, founder and editor-in-chief
Karen Shainyan – project co-founder and executive director
Olga Avstreyh – product director
Darya Ivanova – executive producer
Andrey Borzenko – senior editor
Serafim Orekhanov – senior editor
Yuriy Saprykin-junior – editor of social networks and special projects
Mikhail Degtyarev – script writer and story editor
Viktoria Malyutina-Lukashina – editor, archive producer
Galina Papernaya – media editor
Rashel Zemlinskaya – director of photography
Irina Ivanova – financial director
Alyona Tokareva – designer
Aleksey Alekseev – economic editor
Natalya Shainyan – cultural editor
Aleksey Astafiev – artist and animator
Roman Manikhin – artist
Vladimir Ozherelyev – legal advisor
Svetlana Dolya – commercial producer
Ivan Sidorov – technical director, ITSumma
Evgeniy Finkelstein – senior software developer, ITSumma
Sergey Sporyshev – senior software developer, ITSumma
Aleksey Shabalin – senior software developer, ITSumma
Evgeniy Elesin – senior software developer, ITSumma
Academic consultants:
Kirill Solovyev, Doctor of Historical Sciences, senior researcher for the Institute of Russian History of the Russian Academy of Sciences, author of a number of works on late 19th and early 20th C Russian political history
Roman Timenchik, Professor at University of Jerusalem, expert in early 20th century Russian culture
Andrey Sarabyanov, art historian, author, compiler and academic editor of "The Encyclopedia of the Russian Avantgarde"
Nikolay Bogomolov, Doctor of Philological Sciences, Professor at Moscow State University, head of the Faculty of Literary and Art Criticism, specialist in 20th C Russian literature
Georgy Orekhanov, Doctor of Historical Sciences, Professor at the St Tikhon Orthodox University, specialist in the history of the Russian church in the late 19th C and early 20th centuries.
Alexandra Selivanova, historian of architecture, curator of the Avant-Garde Centre at Shabolovka
---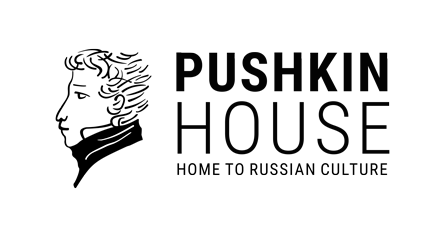 Pushkin House, London, is the english language partner for this website. Pushkin House is holding a series of events connected to the centenary of the revolution throughout the year.
Pushkin House' team:
Leo Shtutin — translator
Rose France — translator
Clem Cecil — copy-editor
Alina Grigorjan — coordinator
Rebecca Ostrovsky — social media
---
---
Many thanks to our voluntary translators:
Seb Fichot, Patrick Sewell, Sean Guillory, Matveij Dubianskij, Mikhail Pronko
Other participants in the project:
Ekaterina Bazanova, Ekaterina Abramova, Pavel Krasovitsky, Ilya Starkova, Ksenia Akselrod, Julia Yuzefovich, Maria Shubina, Peter Kotrelev, Alyona Vershinina, Ulyana Malashenko, Daria Gabelko, Andrey Shashkov, Eduard Epshteyn, Olga Derkach, Vladislav Bykov, Daria Sukharchuk, Maria Noel, Kamil Galeev, Vera Raskina, Nikolay Misko, Alesya Chernyavskaya, Sergey Sdobnov, Stanislav Kuvaldin, Marie Konstantinidi, Anna Rezvykh, Alexandra Sivtsova, Alexander Kolyandr, Maxim Konyaev, Maria Zakhodyaychenko, Natalia Beskhlebnaya, Maria Krivosheina, Irene Shestopalova, Svetlana Yatsyk, Tina Kataeva, Ilya Ovchinnikov, Tasha Lizorkina, Valeria Pliskina, Natalia Kudryavtseva, Alexander San'kov, Nikolay Borisov, Egor Maximov, Aleksey Izosimov, Elizaveta Knyazeva, Daria Strahova, Irina Rubanova, Ella Rossman, Maria Smirnova, Sergei Popov, Arseniy Popov, Olga Slivko, Tatyana Kullanda, Irina Franzuzhan, Natalya Tenzer, Viktoria Gendlina, Vladimir Maksakov, Daulet Zhanaidarov, Polina Peremitina, Nika Kraynova, Nina Vinogradova, Darya Pasichnik, Maksim Dyakonskiy, Arina Khokhlova, Vanya Oskolkov
We are also grateful to the following:
The actor Martin J Cooke for his voice
Patrick Sewell for his voice
The composer Andrey OID for the music for the documentary chronicle and the animation
Lena Kiryushina for everything
Contact Us:
If you have noticed a mistake on our site, please write to us at badnews@project1917.com
If you have some archive material you would like to offer the project, please write to us at goodnews@project1917.com